The Center for Contemporary Culture at the downtown library is a multi-purpose performance and educational space. Equipped with state-of-the art technology, the center is the premier destination for cultural and educational programs, including concerts, author talks, films, children's programs and special events.

If you're interested in reserving a meeting room for a program or event, please click here to complete our reservation request form. To learn more about other programs click here for the events calendar.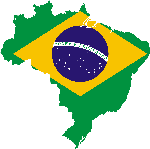 Conference of Brazilian Literature
Saturday, May 17, 2014, 2:00 – 4:00 p.m.
Center for Contemporary Culture, Downtown Library


Brazil's growing international prominence is not only visible in politics and economics, but also present in the strength and variety of its literature and culture production. Immensely popular book fairs, writing workshops, and poetry readings fill the social calendars.

Open to the public, this Conference will explore contemporary Brazilian literature with a presentation by Minister Carlos Fernando Mathias de Souza, President of the Academy of Letters of Brasilia (Academia Brasiliense de Letras), with the aim of expanding bridges between our countries and citizens.